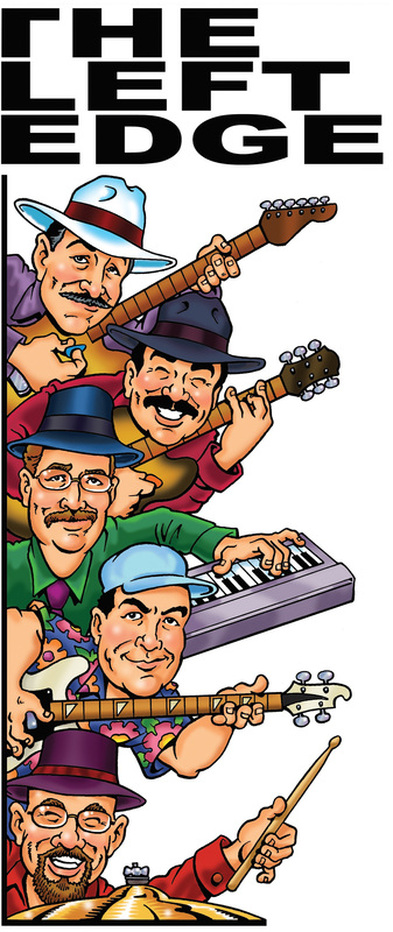 ---
---
OUR GIGS
---
Sunday, August 31
H & K Group's
7th ANNUAL ROCK & ROLL RIDE

to benefit Autism Awareness & Spina Bifida!
Enjoy a great 90 mile
ride through scenic Eastern, PA
Take a few parade laps on the famous
Pocono Raceway
The band will be playing at the send off in Schwenksville.
More Info and advance tickets:
http://www.hkgroup.com/autism
---
---
Saturday, September 13th
Trappe Community Day 2014 (rain date Sept. 20, 2014)
The Eleventh Annual Trappe Community Day will be a day of family fun.
Featuring activities for children, music, stage performances & demonstrations for the enjoyment of all ages.
There will also be a variety of food vendor booths
and various other display booths throughout the park.
The fun begins with Opening Ceremonies at the main stage at 10:00 a.m.
The Left Edge will play 2:30pm till 4:30pm


---
---
Saturday, October 4th
Phoenixville Lunch Truck Day
playing at an undetermined location
on a Phoenixville Street
Lot's of Fun,
Good Food and Drink,
good people and a
GREAT time
12:00pm (high noon) till 3:00pm




---
---
Saturday, October 18th
OUR FIRST POCONO area Performance
Dinner DANCE
OPEN TO THE PUBLIC
A Great opportunity to relax in the Poconos
Dupont Hose Company
308 Main Street
Dupont, Pa
Doors open at 6:00pm
Band starts 8:00 pm – 11:00 pm
Tickets must be purchased ahead of time
$32/person
includes buffet dinner, beer, wine and soda.
Liquor and mixed drinks also available for purchase..
For Tickets: call Bill at 570-457-7665
or email
theband@theleftedge.com
---
Saturday, October 25th
National Multiple Sclerosis Fundraiser
MONSTER MASH BASH
Union Jacks Inn on the Manatawny
6:00-10:00pm
$35 per person
($45 at door)
additional information 610-724-4456
to purchase tickets visit
http://monstermashbash.ezevent.com/
---
Saturday, November 1st
St Gabriel Lodge
Membership appreciation night.
This is for members only
for $10 (normally $20) you can become a member
7:00pm to 11:00pm
525 Jefferson St, Pottstown, PA 19464
Cross Streets: Between Fairview St and Grosstown Rd
(610) 326-4137


WEDNESDAY, that's right!!
WEDNESDAY, November 26th
The night before Thanksgiving.
You're off tomorrow SoO.....
SandTrap Grille
8:00 till 12:00
765 N. Lewis Rd.,
Limerick, PA 19468
610-495-6945
click on The SandTrap Grille
---
NEW YEARS EVE
December 31
Celebrate with The Left Edge
Bordentown Elks Lodge #2085
11 Amboy Rd (off Rt 206)
Bordentown, NJ
Open to Public
Dinner,
4 hour open bar,
The Left Edge
plenty of rooms in the area
FOR TICKETS PLEASE CLICK THE LINK
Tickets can be purchased using paypal or credit card
http://www.bordentownelks.org/
---
Sunday, May 24th 2015
WEDDING BELLS ARE RINGING
The Left Edge is playing.
when the two come together it's magic!
---